Kimball J. P. Sargeant
Attorney at Law, Certified Appellate Specialist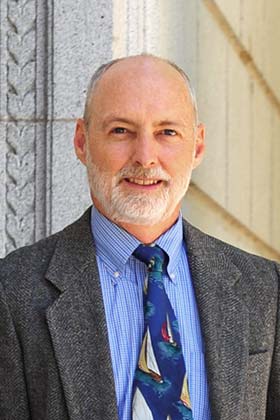 Kimball Sargeant is a Certified Appellate Specialist by the State Bar of California Board of Legal Specialization. He has been practicing in the appellate arena for over 30 years, handling appeals, writ petitions and related matters throughout the state. He is admitted to all state courts, the Ninth Circuit Court of Appeals and the United States Supreme Court, as well as the Montana Bar (inactive). Kimball has also enjoyed considerable success assisting trial attorneys with complex trial court motions, including such matters as jurisdictional issues, demurrers, summary judgment motions and difficult family law questions. His legal analysis is thorough and insightful and his writing is direct, clear and persuasive. He provides honest and fair appraisals of the chances for success in a given case.  He has been an effective mediator for the Third District Court of Appeal's mediation program since 2006.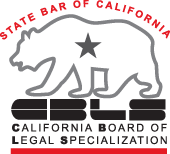 Mr. Sargeant attended undergraduate school at Gonzaga University in Spokane Washington with an Army ROTC scholarship, graduating in 1975. The Army then deferred his active duty commitment to attend law school at Gonzaga. While in law school he was a member of the law review and published two articles, one on First Amendment and libel law, the other on developing law regarding withholding medical treatment for defective newborns. Kimball was also selected for an internship with the Washington State Legislature in the Office of Program Research in Olympia, Washington. He graduated, cum laude, from Gonzaga University School of Law in 1978, married his fiancé, Nory, that summer in Billings, Montana, then took a bar review course in Seattle, and took the Montana bar examination in the fall. The exam was administered in those days in the chambers of the state legislature, and he was admitted about a week later. Mr. Sargeant first worked for a wild, seat-of-his-pants small-town attorney in Red Lodge, Montana, before entering active duty in January 1979 and attending the Army Judge Advocate General's School in Charlottesville, Virginia.

Captain Sargeant reported for his first duty assignment in Wiesbaden, Germany in April 1979. He served as a legal assistance officer, then a prosecutor, and finally a senior defense counsel. Three years later, his next assignment was as the command legal advisor for Army recruiting activities in 11 western states, at the regional headquarters at the Presidio, San Francisco. While there, he and his wife had their daughter, Sarah, and Kimball sat for the California Bar. He passed on his first attempt and was admitted in 1985. The next year he left active duty and he and his family moved to Davis.

Mr. Sargeant worked for about a year with a small firm in Sacramento with a general practice, including business law, personal injury, but with a primary emphasis on real estate law. In 1988, Estelle Schleicher, an established appellate attorney in Sacramento, hired Mr. Sargeant as her first associate. He worked for Ms. Schleicher and learned about appellate law practice, handling civil appeals and writ petitions as well as court-appointed criminal, juvenile and dependency cases. He became a senior associate for Schleicher & Sargeant and supervised a staff of several secretaries and a paralegal. In 1993 Ms. Schleicher sold her practice to Kimball and he established his own office in Davis. After several successful years Mr. Sargeant decided to focus on civil appellate practice and stopped taking criminal appointed appeals. Since then he has handled a wide variety of civil cases, including in family law, personal injury, employment, real estate, construction and commercial litigation.

His work involves all aspects of civil appellate practice, including writ proceedings and petitions for review in the Supreme Court, and appeals in the Ninth Circuit. He has taken two cases to decision in the California Supreme Court. In re Marilyn H. (1993) 5 Cal.4th 295, established landmark law in the juvenile dependency arena and is one of the most-cited cases in that area of law. The other case, In re Ann S. (2009) 45 Cal.4th 1110, involved termination of parental rights under a new statutory procedure under California's Probate Code.

In 1997 Mr. Sargeant became a California State Bar certified specialist in appellate law, soon after the specialty was offered. He successfully represented the respondent wife in In re Marriage of Klug (2005) 130 Cal.App.4th 1389.  He also prevailed in several published writ proceedings, including Fresno County Dept. of Children and Family Services v. Superior Court (2004) 122 Cal.App.4th 626, involving the Indian Child Welfare Act, and Nahid H. v. Superior Court (1997) 53 Cal.App.4th 1051, an extraordinary case in which he was privately retained to represent the foreign mother of two children in dependency proceedings.

Mr. Sargeant has handled extremely complex civil appeals, most notably, Monier v. Flores [C054502] in 2008-2009, which involved a six-week trial with nine separate and complex appellate issues. He prevailed on the main issue, despite the fact his clients were viewed most unfavorably because of their conduct. Kimball also prevailed in 2010 in a Southern California commercial real estate appeal with a long trial record, Marina Glencoe v. Amidi Partners [B204839].

Mr. Sargeant served as President of the Yolo County Bar Association in 1992. In 2006, he was included in the first group to be trained as volunteer mediators for the Third District's then new mediation program, and established himself as a successful and respected mediator. Kimball has been designated a Northern California "Super Lawyer" since 2008.