Welcome to CalAppeals.com
Kimball Sargeant is a Certified Appellate Specialist, certified by The State Bar of California Board of Legal Specialization.

I handle civil appeals and writs for appellants and respondents in the Courts of Appeal and the California Supreme Court, and the U.S. Court of Appeals for the Ninth Circuit.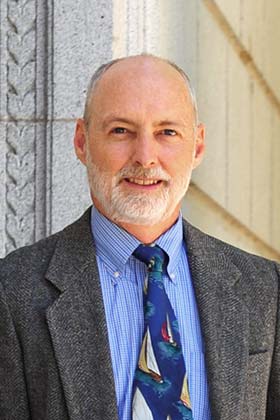 If you are considering an appeal or the other party has filed an appeal, consult with me for a fresh and impartial view of the facts and law. We will discuss issues, evaluate your likelihood of winning, and advise you whether an appeal is your best option. i will also assess other actions, such as moving for a new trial or for reconsideration. I can advise you about obtaining or opposing a stay of the judgment on appeal, effectively preserving issues for appeal, meeting crucial deadlines, and the next steps in the appeal.
When you hire me to handle the appeal, I will help to impartially analyze the facts and legal authorities, evaluate what issues are likely to succeed on appeal. We will also consider the value of appellate mediation, if the Court of Appeal with jurisdiction in your case has such a program. Once we decide to proceed with the appeal I will, of course, provide comprehensive research, outstanding writing and legal analysis in the briefing.
When the time comes, I will discuss with you the value of oral argument and, if it is set, engage the court to focus its attention on the most important issues.
With my experience as an appellate attorney for nearly 27 years and after handling many, many appeals in California, I have the experience to effectively and persuasively present your case to the reviewing court.
After the appellate court's decision, we will evaluate whether to file or oppose a petition for rehearing in the appellate court, as well as whether a petition for review to the California Supreme Court is advisable, or if we should oppose one by the losing party. We will also evaluate whether there are other procedures must be taken to challenge or protect the opinion.
I welcome referrals of appellate and writ matters from trial counsel and may provide a referral fee. I am also experienced in assisting trial counsel in complex law and motion matters and will consult with trial counsel before and during trial to preserve critical issues for appeal.